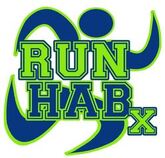 powered by Joe Fitness World


OCTOBER
ChiRunning / ChiWalking clinic in Spanish and English!
Taller Clínica ChiWalking / ChiRunning en Español
Click on the Events tab for more info
RUNHabX's mission is to have everybody getting in shape, moving freely and fulfilling their fitness and life goals and visions. We're a global in-home, in-office, in-the-park personal training service. We also offer group fitness seminars and corporate wellness seminars and workshops for large and small groups. We certify fitness professionals and offer CEC (Continuing Education Courses) accredited by the American Council of Exercise, American College of Sports Medicine and accepted by all fitness organizations. No one places a higher value on your schedule and convenience.
We work with our clients in person, over the phone or via video conference (Skype or Facetime).
We have a diverse background to meet the needs and goals of a diverse client base.

We coach all age groups, from children (5+) to active agers, to those with good health to those with disabilities.
We're always learning. Every client has something to offer and we'll learn how best to work with you.
Every client comes to us for a reason, whether it is to grow, have a new experience or for a challenge!
We are constantly improving and expanding our services.
We believe in family and we design programs that parents and children can do together, where everyone gets exactly what they need.
10% of our net income goes to continuing education and various charities such as the Robin Hood Foundation, Benjamin Robert Williamson Foundation (formed the "Team WILL" fitness fundraising team) and Kids Helping Kids. We hold annual FIT lanthropy events. benefiting charities or individuals in need, such as the

Leukemia and Lymphoma Society and New York Road Runner's Team for Kids.
New Client Forms. Click hereCancellation policy. We have a 24 hours cancellation policy. Clients must cancel or reschedule in that time frame. Otherwise the full amount of the service will be billed.